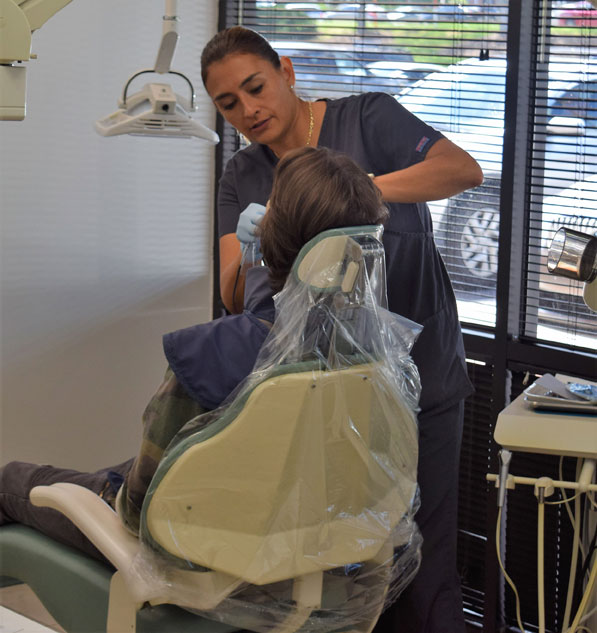 People tend to pay less importance to their teeth than they do to any other part of their body. It is only when they are writhing in unbearable pain that some people think about visiting the dentist. However, fret not — we're here to keep your dental woes at bay with our professional oral checkups.
Why Is It Important to Get Regular Checkups and Cleanings?
If you never see a doctor, you will never know what problems you are suffering from until they make their presence visible. These are a few compelling reasons why you should get regular checkups or cleanings from our dental providers:
Detect Oral Issues
A significant percentage of the population falls victim to symptoms of dental and oral problems. Sadly, oral diseases often don't show symptoms until late. Thus, the only way to confirm is a dental checkup on a regular basis.
Detect Tartar, Cavities, or Plaque
Most people associate the issues of cavities with children. Irrespective of age, these can occur at any point in one's life. Therefore, we suggest you be mindful beforehand.
Limit Bad Habits
Smoking or drinking is not just bad for your overall health but specifically for your teeth. Just to be safe, make an appointment with our experienced dentists.
How Do We Deal With the Situation?
We believe that checkups are only the first milestone in a process that ultimately leads to good oral health in a patient's life. However, for that, you have to visit the dentist at least twice a year.
At DentFirst Dental Care, this is the process we tend to follow for checkups:
Firstly, we examine the health of your mouth, gums, and teeth.
Then, we arrange for an oral cancer screening. This process might involve getting a few X-rays if you do not have any on your recent records.
Finally, as all the checkups are done, cleaning will be performed on you by one of our top hygienists.
Once all the issues have come to light, we can decide on a treatment plan. Whether you have been feeling an unexplained pain in your teeth, or you want to book an appointment for a checkup, DentFirst Dental Care is here at your rescue. Serving Metro Atlanta for over 35 years, we have created a name in the world of dentistry that we are proud of. If you want to learn more, dial 770-755-5935.