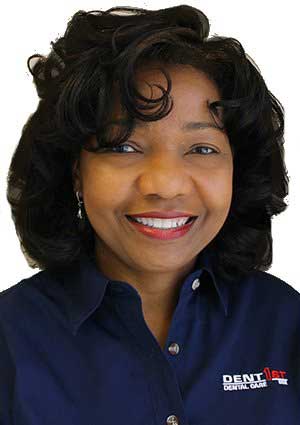 General Practice Residency: Johns Hopkins Hospital 1985-1986
Dental School: Georgetown University 1985/DDS
Undergraduate School: Howard University 1981/Zoology
Dr. McMahon-Harley was born in St. Andrew, Jamaica W.I. She migrated with her family to the USA at the age of 15. She was a Phi Beta Kappa Honor Soceity member and graduated Magna Cum Laude from college.
Dr. McMahon-Harley has two children, Ryan and Marie, and lives with her husband, Sidney Harley, in Locust Grove. Her hobbies include reading, gardening and watching sports – especially track and field. Dr. McMahon-Harley is a member of the American Dental Association. Patients can visit Dr. McMahon- Harley at the DentFirst Perimeter and McDonough locations.